Strawberry Banana Smoothie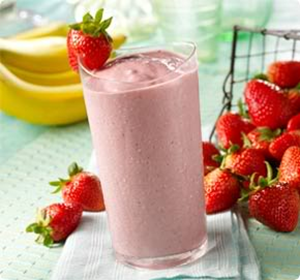 Looking for a refreshing smoothie idea with minimal ingredients. Try this strawberry-banana smoothie that is elimination diet approved for those of you on our FirstLine Therapy program.
Ingredients:
1 cup coconut milk
1 frozen banana
2 cups frozen strawberries
1 teaspoon vanilla extract
Optional: top with 1-2 Tbs unsweetened coconut shreds
Directions:
Add all ingredients to blender and blend until smooth.
Optional: top with 1-2 Tbsp unsweetened coconut shreds.