Dr. Anil Pinto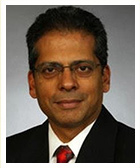 Dr. Anil Pinto
Dr. Anil Pinto is a functional medicine physician and the proud owner of Healthy Living Dallas, a medical practice that serves patients in the Dallas/ Ft.Worth area. Dr. Pinto has more than 30 years of medical experience treating a wide array of conditions including heart disease, high blood pressure, elevated cholesterol/triglycerides, elevated blood sugar, obesity, infertility and polycystic ovary syndrome (PCOS).
Healthy Living Dallas was founded because Dr. Pinto passionately believes that lifestyle factors not only contribute to chronic disease but are also the solution to reversing them. Although lifestyle factors are fundamental in chronic disease progression and development, Dr. Pinto has also spent years researching how environmental exposure and our genetic markers work synergistically with lifestyle choices in producing disease.
Throughout his career Dr. Pinto has been helping to treat infertility in thousands of families across the United States. Throughout this journey Dr. Pinto has seen firsthand how lifestyle changes can affect fertility outcomes, long-term health, as well as shaping a foundation for raising children in a healthy environment. Research is clear that lifestyle changes and particular eating patterns can help reduce risk for cardiovascular disease, insulin resistance, chronic inflammation, infertility concerns, and many other conditions.
Dr. Pinto is board certified in Obstetrics and Gynecology and in the subspecialty of Reproductive Endocrinology and Infertility where his passion for functional medicine was born.
Dr. Anil Pinto
3800 San Jacinto
Dallas TX 75204
Tell: (214) 736-7405
823 Ira E. Woods Avenue
Grapevine TX 76051
Tell: (214) 736-7405